All Stars Cricket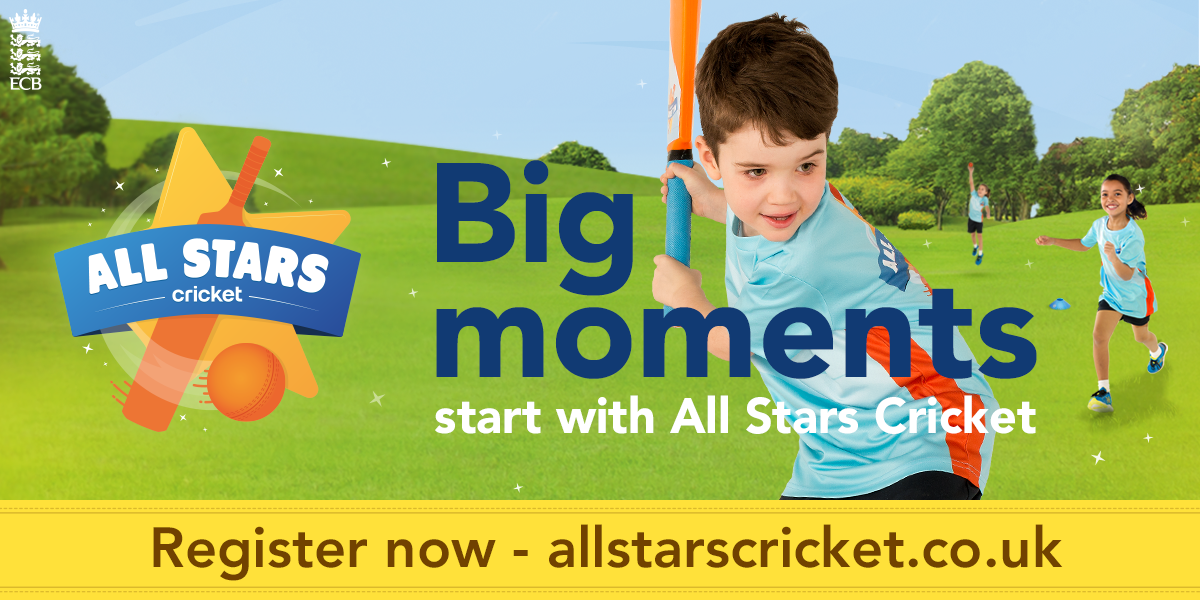 You can now book onto this years All Stars Cricket. This is a fun nationally run 8 weeks of introduction to cricket and is open to anyone that is in, year 1 or year 2. We are currently limiting it to 40 kids so please sign up as soon as you can. If your child took part last year but is now in year 4 and wants to continue playing please refer to the main junior page here.
All girls and boys are welcome, and each registered child will receive a pack of cricket goodies including a cricket bat, ball, backpack, water bottle, personalised shirt and cap to keep so that they can continue their love of cricket when they go home.
What does it cost, and what do you receive?
Sherston Magna's very own All Star Cricket course will cost £55 per child for the 8 weeks.
Along with the coaching sessions, each lasting approximately one hour, every child will receive a bonus participant pack; which includes a cricket bat, ball, personalised shirt, cap, water bottle and backpack.